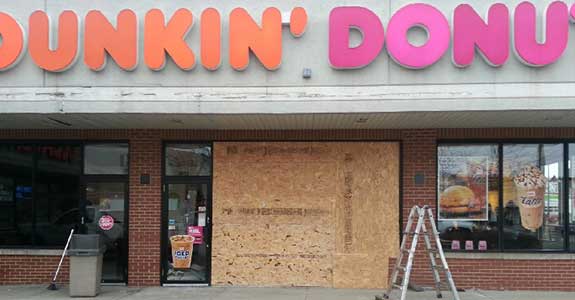 Damage to your home or business can easily snowball, causing even greater damage in just a short amount of time. Missing or broken windows and doors can compromise the security of your property, and subject it to damage from the elements and vandalism. Damaged roofing can cause heat loss and can even lead to structural damage from rain, snow or wind. Flooding basements can lead to serious problems with your foundation, and can result in severe structural issues.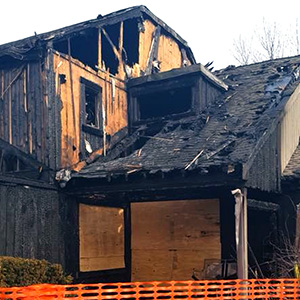 At Top Board UP, we provide solutions to all these problems and more. We deliver immediate assistance for all board-up services in the Fox Lake area. If you are in need of emergency board-up services in Fox Lake, Ingleside, Lake County, Pistakee, and Spring Grove, IL, contact the pros at Top Board UP.
In an emergency, you want the help of professionals you can trust to get the job done quickly and correctly. At Top Board UP, we provide a range of services, including:
Express Board-Up Services: If your home or business has a broken or missing window or door, broken glass, fire damage or your property has sustained damage resulting in an unsecured opening to the outdoors, we can help. We provide 24/7 express board-up services in Fox Lake, IL to keep the elements out, giving you the peace of mind to get on with your life.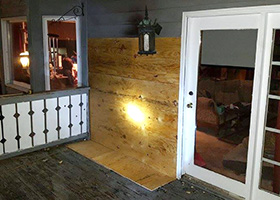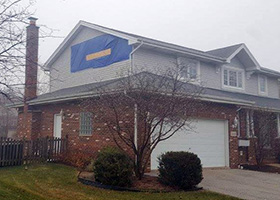 Fire Damage, Broken Glass Board-Up Services
While there are a lot of companies that offer similar services, customers throughout Fox Lake choose us for our superior glass board-up services and around-the-clock availability. No matter when your home or business is damaged or how severe the damage, you can count on the experts at Top Board UP to get your issue under control quickly and affordably. We understand the inconvenience that property damage can cause you, and we want to help you get your life back on track.
For prompt, quality workmanship at a price you can afford, contact Top Board UP at (847) 973-9655 if you are in need of emergency board-up services.